The Blue Ridge Mountains Council of the Boy Scouts of America honored Coach Joe Gaither with the Whitney M. Young Jr. Service Award. This award recognizes outstanding service in the development of Scouting opportunities for youth from rural or low-income urban backgrounds. Joe earned the award by sponsoring a Scout troop at his church and for his enduring impact on the character of his youth basketball players.
The award ceremony was held on August 10, 2023, at the Salem Civic Center. Several of his former players as well as family and friends were there for the ceremony.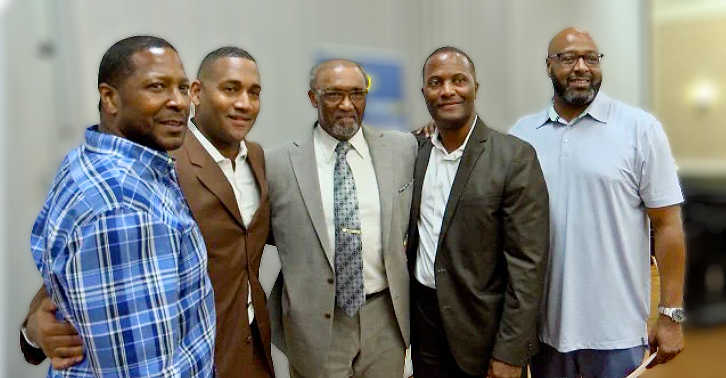 From left to right in the photo above: Alphonso Ward, Curtis Staples, Joe Gaither, Damon Williams, and Mark Ward. See these local news stories for details.
WFXR Fox